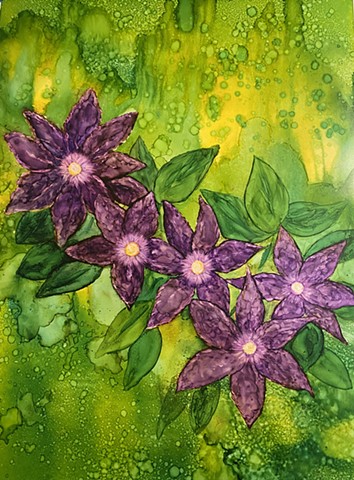 Although I have been an artist all of my life, I discovered alcohol ink about 6 years ago. It excites me more than other mediums. Alcohol inks come in vibrant colors that are irresistible. I paint on Yupo paper, which is a plastic paper. It is a very forgiving paper, while most watercolor papers are not.
I discovered alcohol ink while I was visiting my daughter in CA. I saw an alcohol ink artist at an art show and had to learn more about it. That artist told me a little about the medium and I went home and proceeded to experiment with the inks.
I always considered myself a realistic artist, but alcohol inks have allowed me to be more abstract and/or impressionistic. It is so much fun to see where the inks take me.